Uganda Mission
Andrew and Aimee Jo Martin and their family are working in Mbarara, Uganda.  The aim of their mission is to cultivate authentic relationships with those we are privileged to live with and to actively engage in personal and communal transformation as we are molded into the unified body of Christ.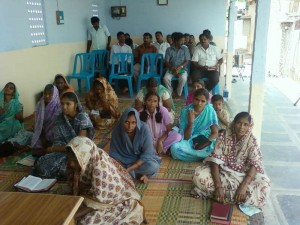 India
G. Joseph Michael teaches at the church of Christ in Gulabhithota and Sundaraiah Nagar, Vijayawada and area cities.
University Christian Center
The University Christian Center is the Campus Ministry of the Circle church of Christ in Corvallis, Oregon. So, what's a campus ministry? It is a ministry that is dedicated to bringing College students into a stronger relationship with God. Whether this means making a first commitment to God, strengthening a current relationship with God, or providing a place for students to learn and grow, the University Christian Center is the place that you want to be.