At Keizer church of Christ we believe that life is a team sport – best done together. Life groups are integral to all that we do as a church. We believe that people grow best in relationships and relationships happen best in smaller groups. We are committed to growing larger on Sundays by reaching people for Jesus and smaller during the week by connecting in Life groups.
Life groups are a great way to meet new friends, grow in your relationship with God, have fun, and make a difference.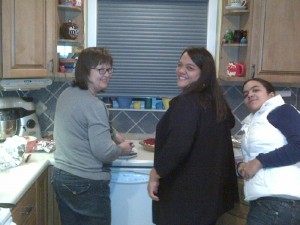 Current L.I.F.E Groups:
Walker/Merklin: 5:30 pm
Merklin home in N Keizer
Veik/Boatner: 6:15-7:30
Veik or Boatner homes in Keizer
Arnold/Nichol: 3:00pm
Village at Keizer Ridge N Keizer
Boderman/Falzone: 5:00-7:00pm
Falzone home S. Salem
Williamson/Turner: 5:30-7:00pm
Williamson or Turner homes SE Salem
Petty/Ray: 4:00 pm
Petty home in Salem
Jones/Swires: 5:00 pm
Swires home in S Salem
Call the church office for more information!