Keizer Iglesia de Cristo
"A fin de perfeccionar a los santos para la obra del ministerio, para la edificación del cuerpo de Cristo" Efesios 4:12
5405 Ridge Dr. NE – Keizer, OR 97303
503-881-9057 & 503-656-2103
Facebook: Iglesia DeCristo
Internet: www.esperanzaparatodos.com
Servicio de Adoración Domingos 1:30 p.m.
Estudios Bíblicos los Viernes 7:00 p.m.
Ministerios y Actividades
Tenemos un programa de evangelismo activo y estudios en los hogares durante la semana.
Ministerio de Educación Infantil: Tenemos clases bíblicas cada Domingo.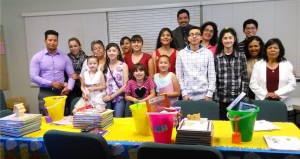 Ministerio de Jóvenes: Tenemos clases y actividades para Jóvenes.
Ministerio de Damas: El primer domingo de cada mes, tenemos clase de damas con temas para crecer en el conocimiento espiritual de la palabra de Dios, además de clases de artesanía, bordado, costura y manualidades.
Club de Lectura: Realizamos estos talleres cada segundo domingo del mes y el objetivo principal es proporcionar ideas para ayudar a los padres a desarrollar la creatividad de sus hijos. Este Club ayuda a estimular la imaginación, la creatividad, ejercitar la coordinación, destrezas personales, reforzar su auto-estima, incrementar su concentración y atención así como disminuir y eliminar el aburrimiento, adquirir madurez y seguridad, y establecer lazos de unión y amor entre padres e hijos.
Consejería: Este Ministerio funciona como apoyo a la comunidad Hispana con Consejería, Orientación a Matrimonios, Familias y Mujeres en crisis.
Programa de Radio: Elaborado y conducido por Aracely Gandara, ahí se dan Consejos, Orientación, temas para toda la familia, historias de la vida real, usted puede visitar la página en Internet www.esperanzaparatodos.com
Clases Para padres: Ayudamos a los padres con temas tan importantes como Disciplina, Comunicación con los hijos, Establecer reglas y limites en casa y Prevención de conductas de alto riesgo.
Church of Christ Hispanic Ministry
"He did it so that they might prepare God's people to serve. If they do, the body
of Christ will be built up". Ephesians 4:12
5405 Ridge Dr. NE – Keizer, OR 97303
503-881-9057 & 503-656-2103
Worship Sunday 1:30 p.m.
Bible Class Friday 7:00 p.m.
Ministries and Activities
We have life group and provide bible classes Friday evenings.
Children's Ministry: Bible class every Sunday.
Youth Ministry: We provide classes and activities for young people.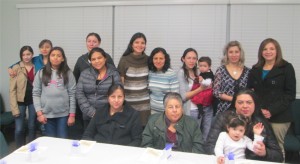 Women's Ministry: The first Sunday of every month, we have had ladies class with topics centered on spiritual growth from the word of God, as well as classes in Mexican crafts, sewing, embroidery and other projects.
Reading Club: We give these classes every second Sunday of the month and the main objective is to provide ideas to help parents to develop their children's creativity. The workshops have been designed to stimulate the imagination and creativity. Exercise coordination and personal skill, strengthen self-esteem, increase concentration and attention, diminish and eliminate boredom, acquire maturity and confidence, establish bonds of love and togetherness between children and parents.
Counseling: This ministry supports the Hispanic community with marriage counseling and counseling for families and women in crisis.
Radio Program: Produced and conducted by Aracely Gandara, she gives guidance, advice, topics for the whole family and stories from real life.  You can visit www.esperanzaparatodos.com.
Parenting Classes: We help parents with important topics such as discipline, communication with their children, establishing rules and boundaries at home and prevention of high-risk behaviors.