Position Description
The Keizer Church of Christ seeks a ministry intern for the summer of 2018.  We are a medium sized Northwest congregation (around 185 in attendance) located in the beautiful Willamette Valley of Oregon, 45 miles south of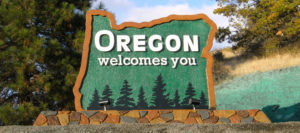 Portland. We are a healthy, positive, and encouraging body of believers who actively pursue unity and fellowship among churches of Christ in the region.   Through this internship we hope to help shape & encourage the next generation of ministers in the unchurched Pacific Northwest.  The internship is designed for a young man who feels called to the ministry and is currently undergoing training at a college, university, or other formal program of study.  We view this internship as a part of his education.  It is for someone who will appreciate and benefit from a summer of first-hand exposure to all the aspects of ministry under the guidance of an experienced ministry staff.  Preference will be given to candidates with an interest in preaching ministry or with ties to the Pacific Northwest.
Basic Requirements
A baptized male believer 19-25 years old with a commitment to the fellowship of the churches of Christ and its singing (a cappella) heritage.
Responsibilities of Intern
Personal Spiritual and Ministry development:
Keep a Spiritual Formation journal during the internship
Meet daily with members of the ministry staff for prayer, scripture reading, and discussion
Read two books on the life of congregational ministry and discuss the content with the preaching minister
Interview and get to know local preachers about the life of ministry
Shadow Keizer ministers during pastoral visits and other daily activities
Ministry Opportunities & Responsibilities:
Teach for two weeks in the Keizer short-term mission to Myanmar (note: passport, VISA, vaccinations, & some fundraising is required)
Teach adult & youth Bible classes under the guidance of a member of the ministry staff
Prepare and deliver approximately five sermons (3 expository, 2 topical) at Keizer or other small congregations in the area
Offer 1-3 Communion meditations during the Sunday assembly
Assist associate minister with local outreach efforts as needed
Organize and execute one ministry effort under supervision of a ministry staff member
Assist with teen activities as needed & take advantage of unforeseen opportunities for encouragement, mentoring, and informal teaching
Attend Elders meetings & the weekly staff meeting
Other duties as assigned
Compensation
Room & Board, $1000 toward mission expenses, plus competitive salary.  Salary amount to be discussed during interview phase of the process.
Internship dates
May 15 – August 15, 2018 (approximate)
Contact information:
Darren Williamson
Preaching Minister & Internship Supervisor
5405 Ridge Drive NE
Keizer, Oregon 97317
dwilliamson.or@gmail.com
503.752.6032
Application process
Step 1.  Pray about the description and spend some time on our website learning about our church.  You might even listen to a sermon or two and ask yourself whether Darren is the kind of minister from whom you want to learn.  You can read a little more about his academic and teaching background by clicking HERE.  (don't bother checking for him on facebook because he's not there).    You should also look at the Myanmar mission page, as this is one of the aspect of the internship.
Step 2. Ask clarifying questions.  If there is something about the internship you are unclear about, feel free to call Darren and ask.  He prefers a phone conversation but will answer emails.
Step 3.  If you feel like this internship is for you, click below and download the application.
Step 4.  Scan  and send the completed application to dwilliamson.or@gmail.com
Timeline
During November we will be receiving applications.  Over the holidays we will evaluate them and get back to applicants by the beginning of the 2018 Spring semester.  We hope to have our intern selected by mid-February or earlier.