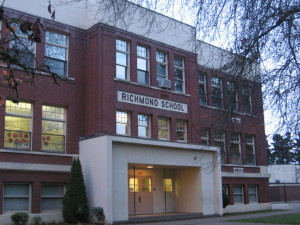 This is the time of year our kids are looking forward to the last day of school, not the first day. But, yesterday was my first day of school at Richmond Elementary. Many of you may know that Melynda Falzone is a third grade teacher and this is her first year at Richmond. A few weeks ago I applied to serve as a volunteer in the Salem-Keizer public schools and yesterday was my first day "on the job." I joined Melynda and her class for a field trip. I haven't been on a field trip in a long time, and it was great!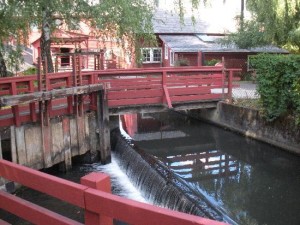 We walked from the school yard down to the Mission Mill Museum where we learned about the history of our fair city and its earliest settlers. We also got schooled up on early hydropower, turbines and mill machinery, and early settlement living. We built a model turbine and small hydropower boats and tested to make sure they worked correctly. It was a great day!
Some of you know that Richmond Elementary is Title One school and serves one of our city's most at-risk population of kids. It is located in the neighborhood colloquially known as "Felony Flats." There are children in Melynda's classroom of every ethnic mix and family structure that you can imagine. A lot of these kids day-to-day home life is as far from "normal" as you can imagine. It was good for me to be with them for the day and be reminded that what I often take for granted, and occasionally even complain about, is a really good gift from God. I always have a lot to be thankful for.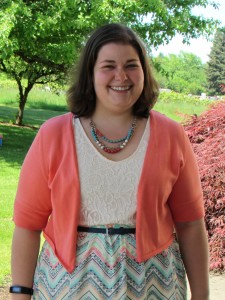 One other thing I am thankful for is Melynda's work at Richmond. I appreciate that she has committed to teaching in one of our schools that most folks just turn their nose up at. She has a hard job, and she does it well. It was easy to tell that her students really like and respect her. She does a great job doing a very hard job!
Most of us probably don't remember our third grade teacher. Third grade was so long ago! But, all of us are indebted to all the teachers we have had. Teachers, and many other folks who work in service occupations make immense contributions to so many peoples lives, young and old, everyday. It is easy to take this work for granted without paying heed to its importance or difficulty. We ought to remember to pray for our brothers and sisters in the services sector for frequently.
I know Melynda teaches at Richmond because she believes this is part of how she ought to live as a disciple of Jesus. Her vocation is part of her identity as a witness of Jesus. Teaching in a school whose students really need daily contact with a mature, stable, reliable and trustworthy Christian person is a significant part of her response to God's call to be "Salt and Light" in this world. I am grateful for her presence with those children and for the faithful witness that so many brothers and sisters present everyday in the workplace. May God be know in and through us. See you all Sunday, Hoj